Lechuza PILA Stackable Self Watering Planters
The PILA collection is the shining beacon in LECHUZA's 2021 portfolio.
Perfect for when space saving is paramont, or simply for those that enjoy multi-purpose products, the PILA collection combines a modern combination of stylish planters and practical, stackable tidy storage modules – complete with an integrated self watering system.
Versatile enough to enhance any living space, from the kitchen or home office through to roof terraces or gardens, PILA's flexible modular design not only looks great, but is ideal for low-maintenance grow-your-own themes and can be used indoors or outdoors
The flexible storage module complements the product range with a practical solution that offers enough space for accessories and protects against moisture.
Available in six matte colour the PILA collection fits perfectly into modern interior trends.
PILA can be combined with up to two storage elements below it and a matching coaster, making it a great space saver. Up to three elements can be stacked on top of each other without any problems.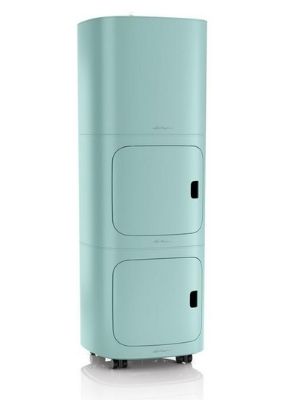 Product Information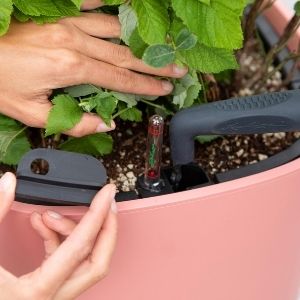 - easy planting thanks to removable planter liner with handles
- perfectly combinable with Storage Element
- with original LECHUZA irrigation system and large water reservoir
- drain plug: is removed to allow excess rainwater to drain when used outdoors
- suitable for 4 growpots with ø 10-12 cm
- ideal for herbs and strawberries
- plants can be planted together with a culture pot be used
- with original LECHUZA wick irrigation
- drain plug: is removed to allow excess rainwater to drain when used outdoors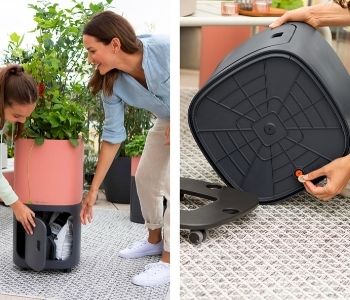 - the perfect place for garden accessories and decoration
- with rain drain - so everything inside stays dry
- the ideal basis for a plant tower with PILA Color Stick or with the PILA Color Planter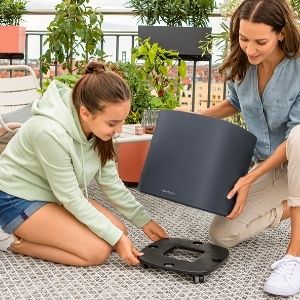 - mobile in every direction
- with sturdy rollers
- fits exactly under the PILA modules
Dimensions & Capacity
PILA Planter
| | |
| --- | --- |
| Dimensions ~ (W x D x H) | 35 x 35 x 33 cm |
| Water reservoir | 3,9 l |
| Plant volume | 14,5 l |
| Planter liner, dimension ~ | 29 x 29 x 20 cm |
| Plant height max. | 50 cm |