Ironstone Duato Planter
The Ironstone range is perfect for those looking for a hard wearing planter that is also classically styled.
These pots are made from salt glazed clay and fired to temperatures in excess of 1000 degrees centigrade. They are given a weather beaten finish that combines interestingly with a range of designs, some modern, resulting in a striking and unique collection. Please allow a 20% margin of difference and that these planters can be very heavy.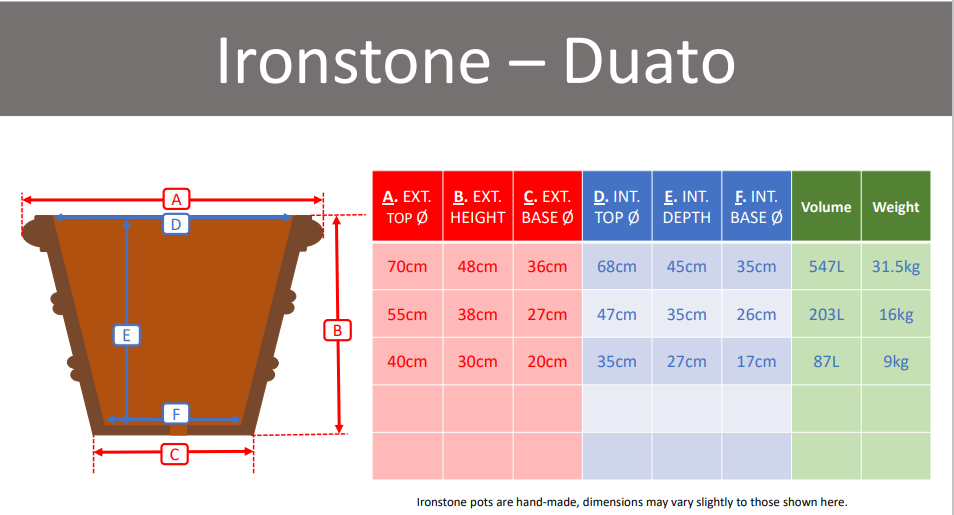 Specifications
47D x 38Hcm - 28KG
63D x 52Hcm - 51KG