Instant Living Screen Hedera Helix Woerner
Available in the following sizes:
100 cm high x 120 cm wide
180 cm high x 120 cm wide
200 cm high x 120 cm wide
220 cm high x 120 cm wide
300 cm high x 120 cm wide
Hedera helix Woerner is our most popular instant living screen. It forms a classic dark green ivy with large shiny leaves and prominent white veins. It is particularly hardy.
This variety of Ivy is one of the most frost resistant and thrives in partial or full shade, although it will tolerate full sun. It can be easily kept in check with a trim once a year.
It does not form clinging stems, that has given Ivy a bad reputation. Harmful if eaten / may cause skin allergy.
Turn your outdoor space into an elegant hideaway so you can relax and enjoy quality time in your garden, without a neighbour's face in sight!

Living Green Screens provide instant low maintenance garden screening giving a decent amount of privacy whilst still letting in sunlight and a warm summer's breeze.
Pre-grown ivy and green screens for an instant privacy, security and greening solution.


Being ultra slim they have all the benefits of an instant hedge without intruding on your garden space.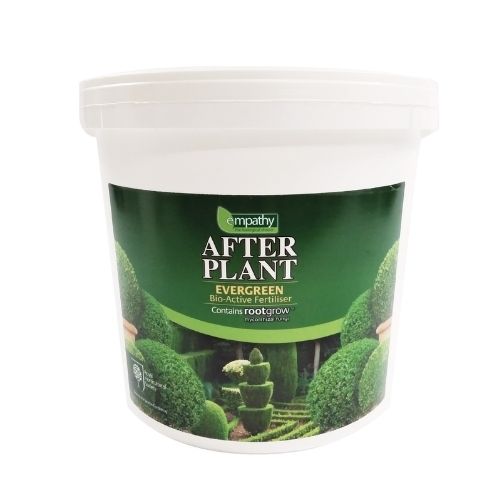 AFTER PLANT EVERGREEN Bio-active fertiliser: For Healthy Living Screen Growth

AFTER PLANT EverGreen is the perfect follow on treatment for supplying nutrients to newly establishing living green screens.

It not only provides essential nutrients but also conditions soil and enriches soil biology for long lasting growth benefits.

Contains Rootgrow™, the first and currently the only plant or soil treatment licensed by the Royal Horticultural Society.

Viable organic alternative to synthetic fertilisers.