Instant Green Screen Trachelospernum jasminoides
180 cm high x 120 cm wide
We are very excited to be able to offer this delightful evergreen climber which have only recently become available to us.
Tracelospernum jasminoides is my favourite climber and my most frequently specified climber for my contemporaty and Mediterranean garden designs.
They have glossy, green leaves that form a dense habitat along with a fabulous alluring casade of wonderful jasmine scented small, white flowers during June and July. The flowers are sometimes known as Star jasmine for its delicate appearance. However it is very hardy, and thrives in full sun.
They will thrive in most soils, ideally moist, well drained, but will even tolerate some drought. It benefits from full-sun or fairly sheltered locations for maximum flowering, although it will also grow and flower in partial shade.
As well as its elegance, it is a very reliable climber and if planted in a sunny spot, well fed and watered, it will never let you down and produce a lush foliage of growth.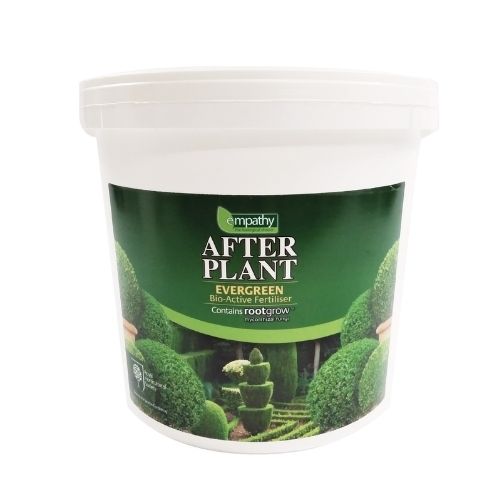 AFTER PLANT EVERGREEN Bio-active fertiliser: For Healthy Living Screen Growth

AFTER PLANT EverGreen is the perfect follow on treatment for supplying nutrients to newly establishing living green screens.

It not only provides essential nutrients but also conditions soil and enriches soil biology for long lasting growth benefits.

Contains Rootgrow™, the first and currently the only plant or soil treatment licensed by the Royal Horticultural Society.

Viable organic alternative to synthetic fertilisers.