Click HERE for more details and to buy


Option 4 – Lightweight self-watering contemporary planters with trellis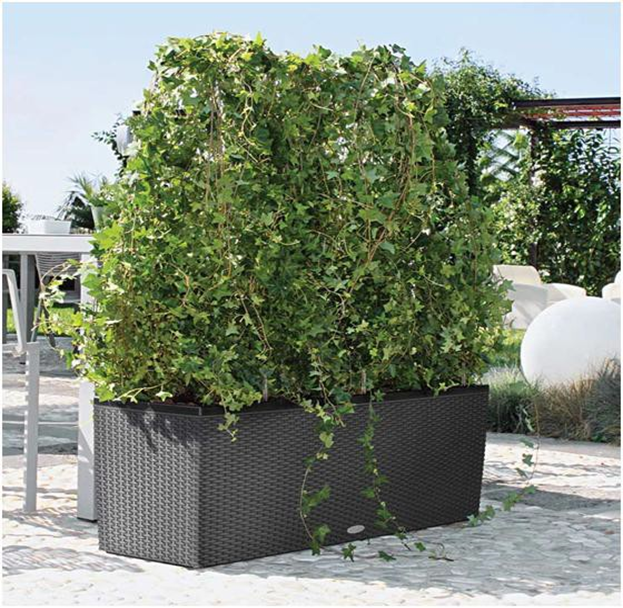 Use of trellis to support Ivy for screening

Weight is always an issue for Roof and Balcony themes. This usually excludes the use of troughs.

We can now offer self-watering troughs made of the same light-weight, and robust materials used in the other contemporary range.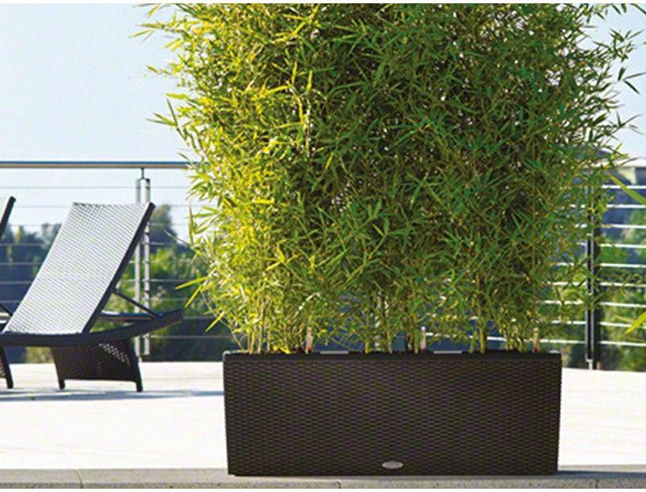 Self watering troughs with bamboo species
As with all our Lechuza planters, the Balcony Trio Trough features the unique internal Self-Watering System that ensures that the plants withdraw the exact amount of water to maintain optimum growth, as well as also ensuring that the planters have a reservoir of water for periods when you are away.

Another unique feature of the Trio trough planter is that the planting area is constructed of 3 separate liners, enabling ease of planting and permits regular changing of your plants to keep a fresh roof garden or balcony theme.

Alternative – Bamboo in Larch Planters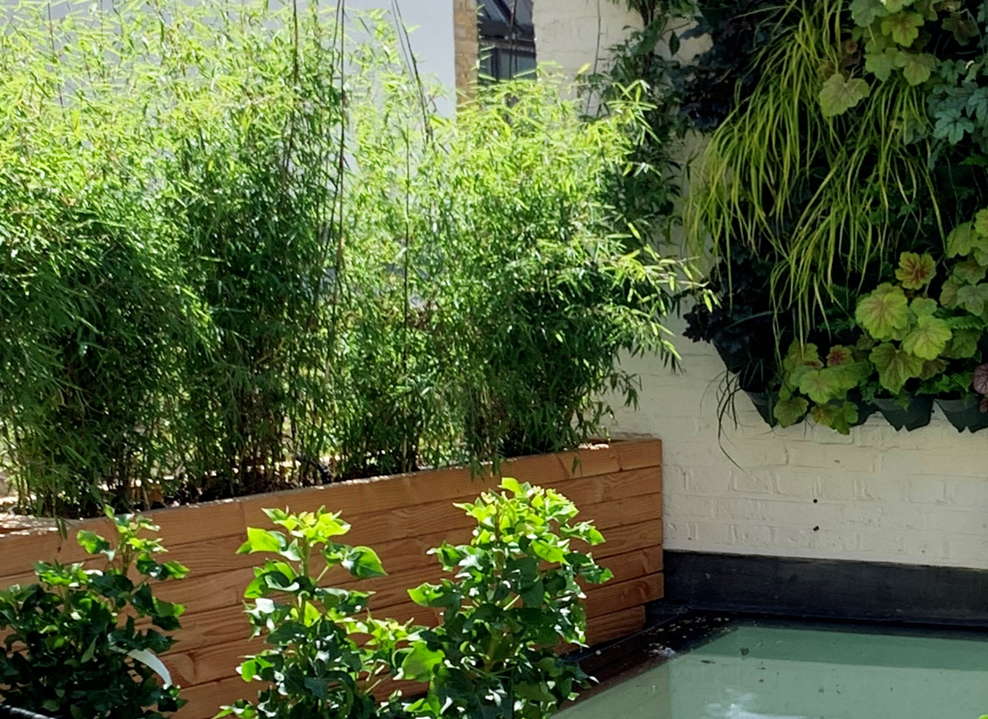 For situations where plant height is required, such as for privacy screening or growing your own climbing fruit and vegetables, there is a bespoke trellis available to easily fix to the 100cm and 130cm troughs.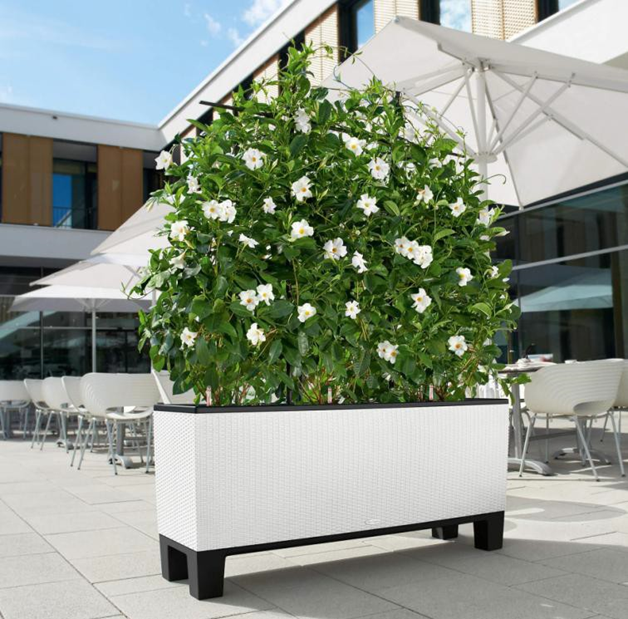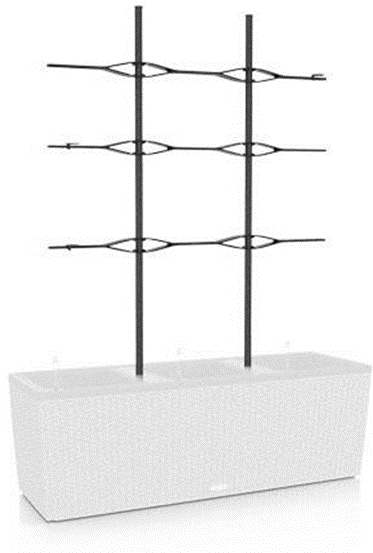 The Balcony troughs come in two sizes: 100 x 30 x 30cm and 130 x 40 x 40cm

(Both sizes are available with a pedestal, as shown above)
The Balcony Trio Trough is available 3 colours as shown below)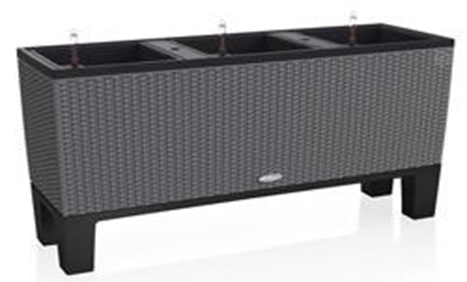 Graphite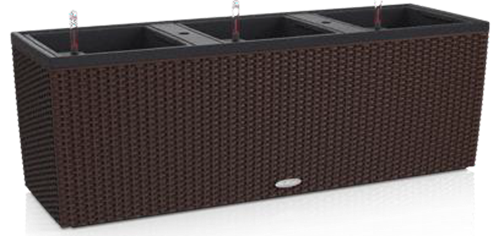 Black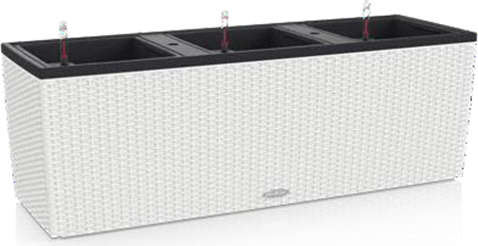 White



Each planter is equipped with the proven sub-irrigation system that will supply your plants with the exact amounts of water and minerals to support optimum growth and plant health.
Advantages of Self Watering Systems
· Reduces watering frequency - Once the system has become established, just fill up the water reservoir and your plant will become self sufficient!
· Prevents over/under watering - The integrated water level indicator will tell you reliably when it is time to refill the reservoir.

· Gives plants just the right amounts of water and nutrients they need for optimal growth.
· Drives harmful salts away from the roots to the surface
· No need for mains/water supply
Click HERE for more details and to buy
Evergreen screening plants in narrow self-watering barrier planters.

Ideal if you have limited space.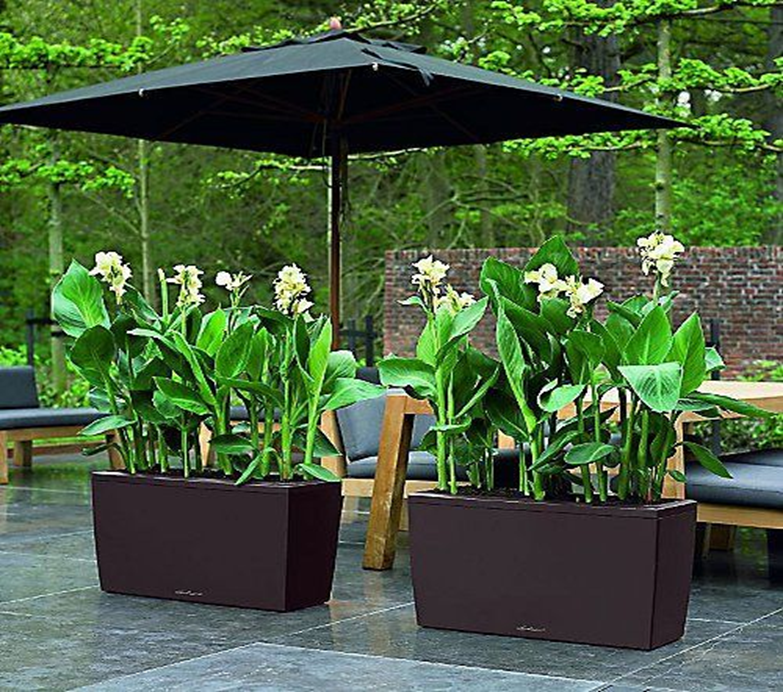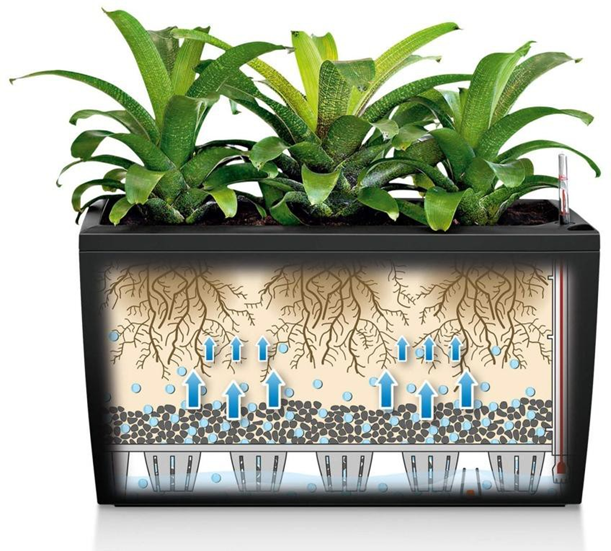 As with all our Lechuza range, the Cararo include an internal self watering system, which provides the optimum growing conditions for balcony plants (See later)
Example of a low screening species in Pre-grown troughs and Hedgbags
For instant screening we can supply pre-grown 1 meter long units ready to plant directly into our Larch and GRP (Fibreglass planters).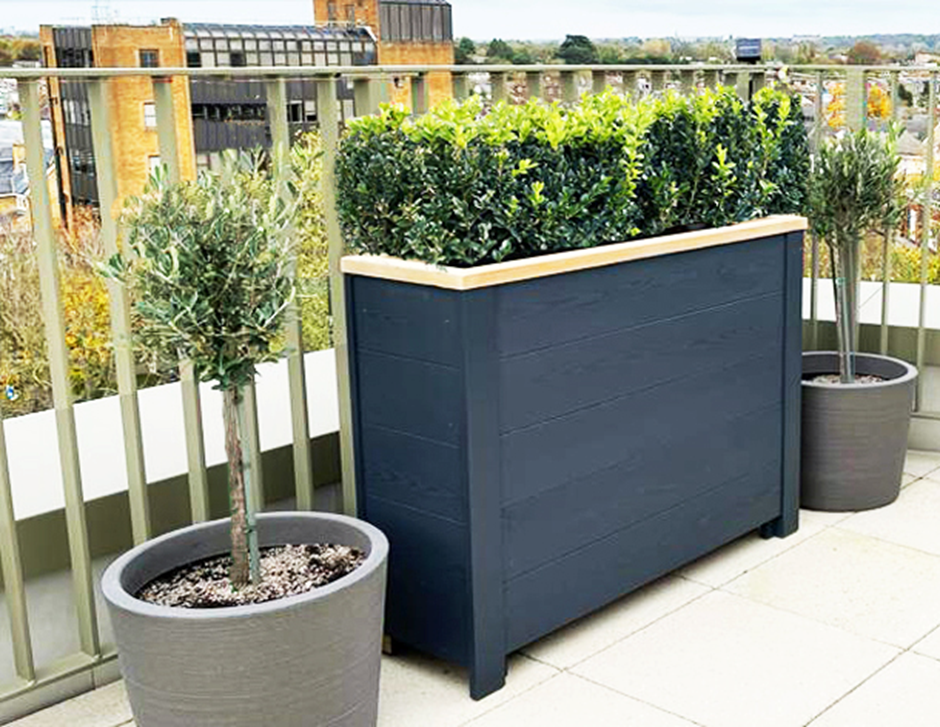 Box hedge trough in Urban Slate stained larch balcony planter.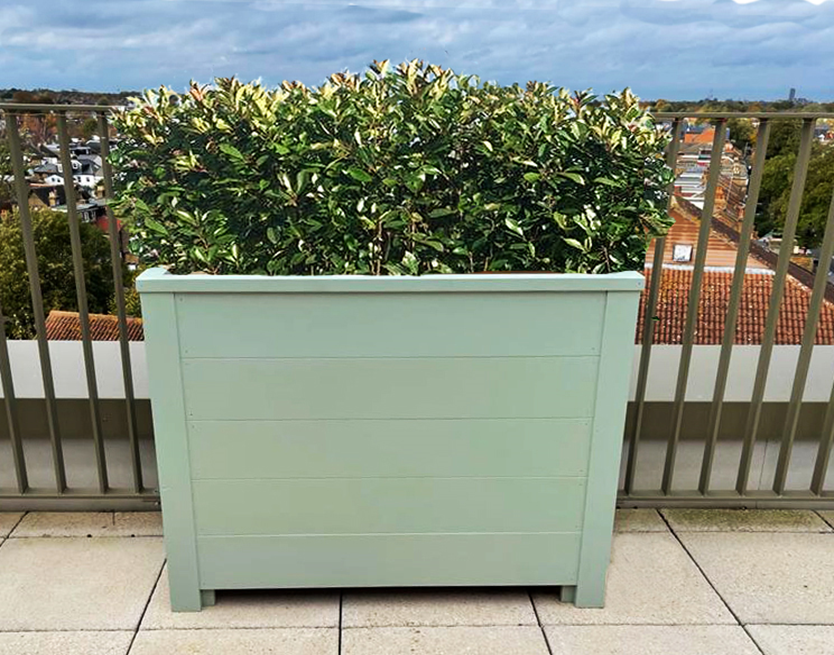 Photinia Hedge trough in Fresh Rosemary stained larch balcony planter



Examples of evergreen species are shown below. Please call us for our full range of recommended options: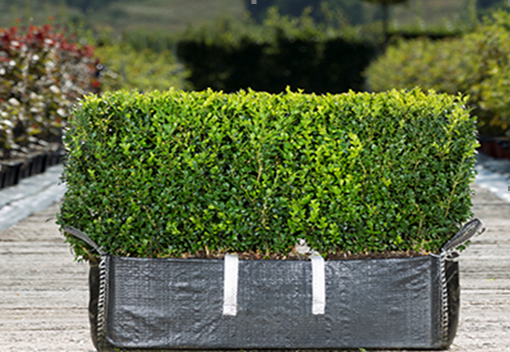 Buxus (Box)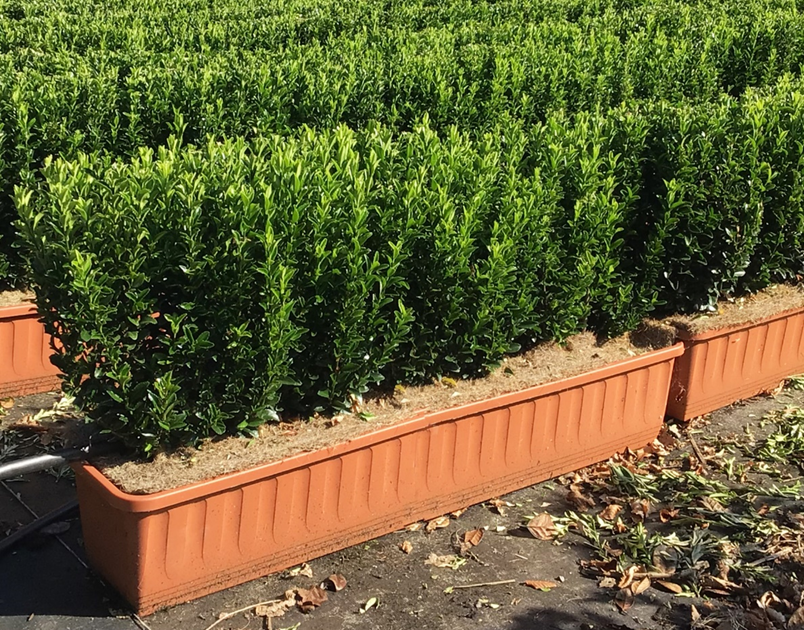 Euonymus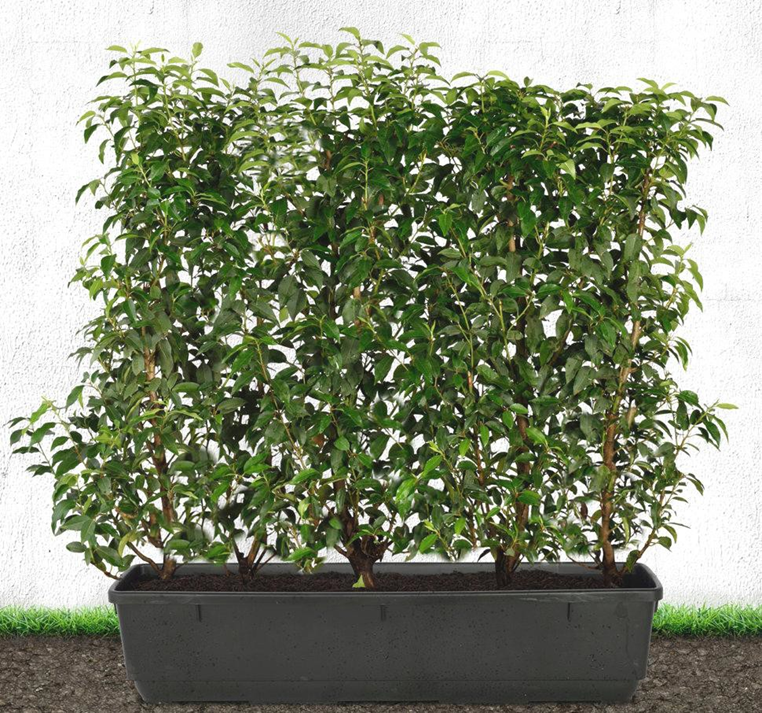 Portuguese Laurel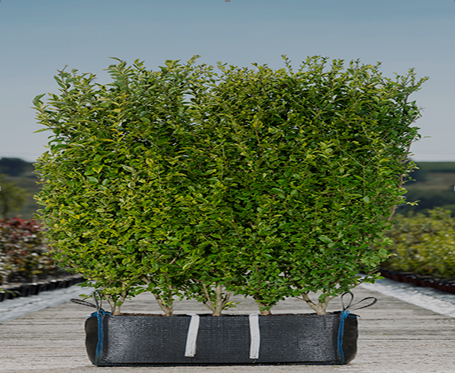 Ligustrum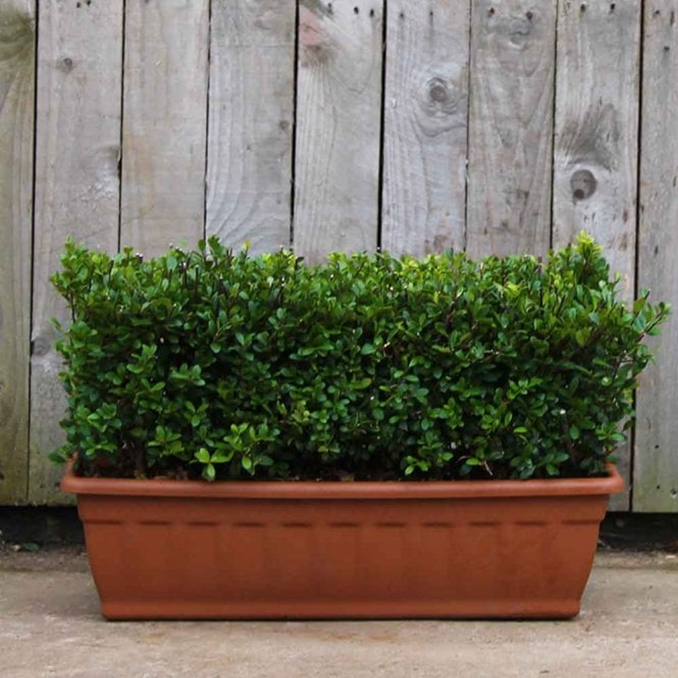 Ilex crenata
Mixed species low screening in Self Watering Planters
If you want to create a more interesting screening solution, our design service can offer you a whole range of themes, based on our vast experience of creating terrace and roof gardens. Please request our specialist Balcony, terrace and roof garden pdf)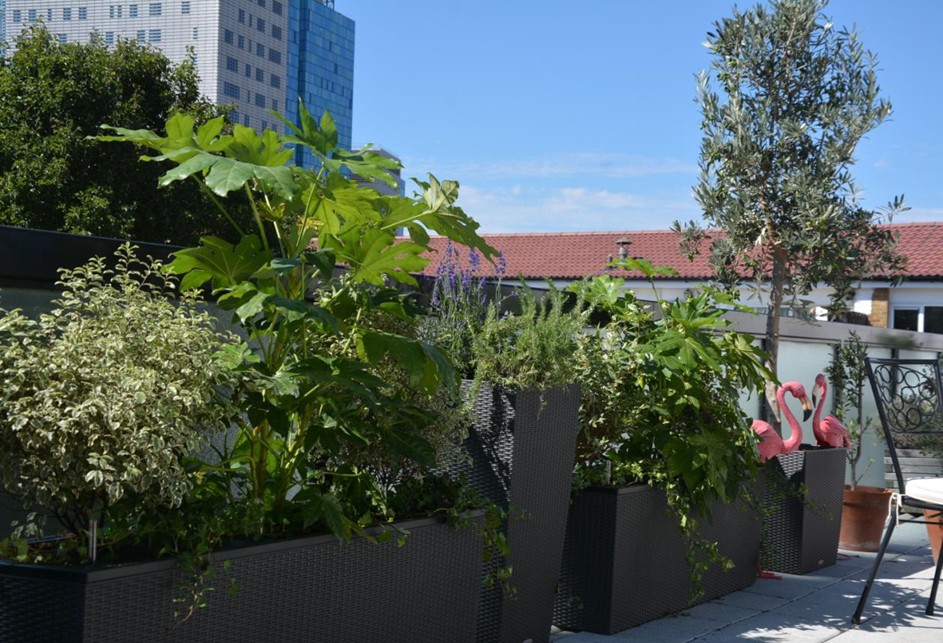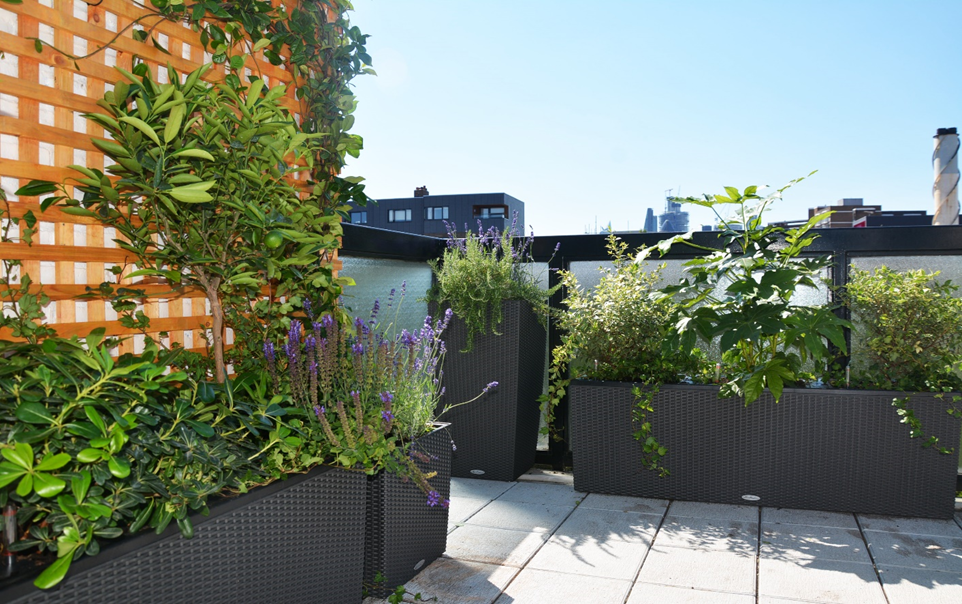 Mixed species low screening in Bespoke GRP Barrier Planters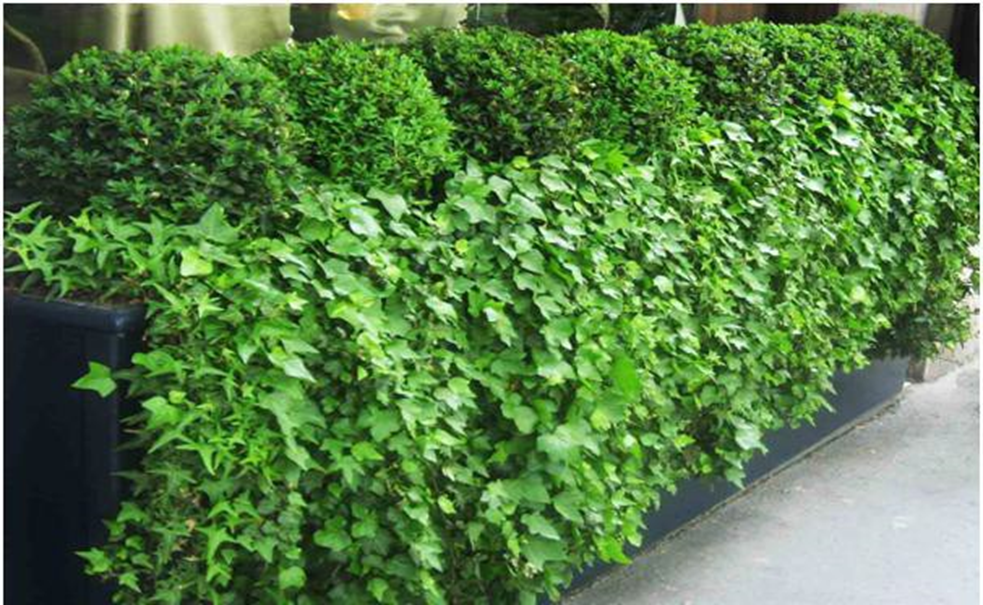 Combination of Planting themes, such as box balls and trailing Ivy


Use of hardy exotics for low balcony screening
There are a number of hardy exotics that can be used with our narrow larch and GRP planters,
such as the one shown here called Phormium.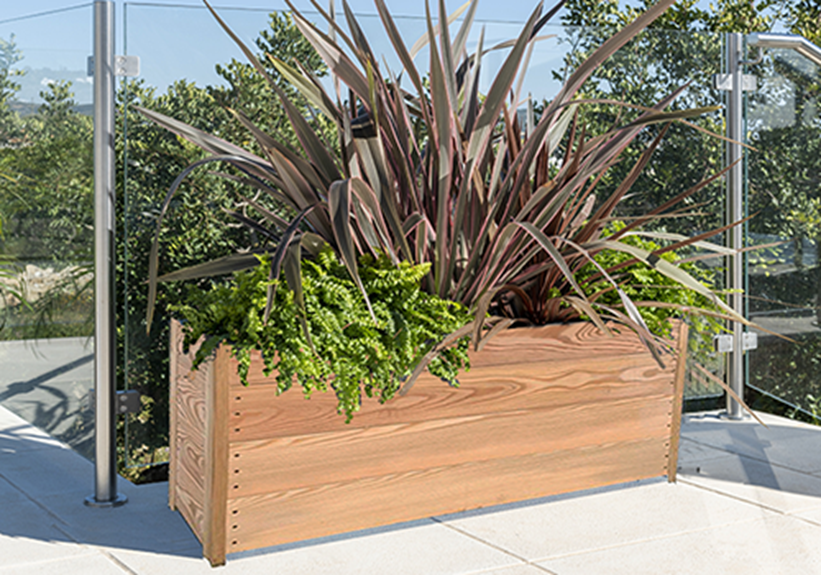 Low screening with Hanging Balcony planters
(Self watering Balconera)
This option is often chosen, in combination with the previous Balcony troughs
can produce an interesting combined screening effect.