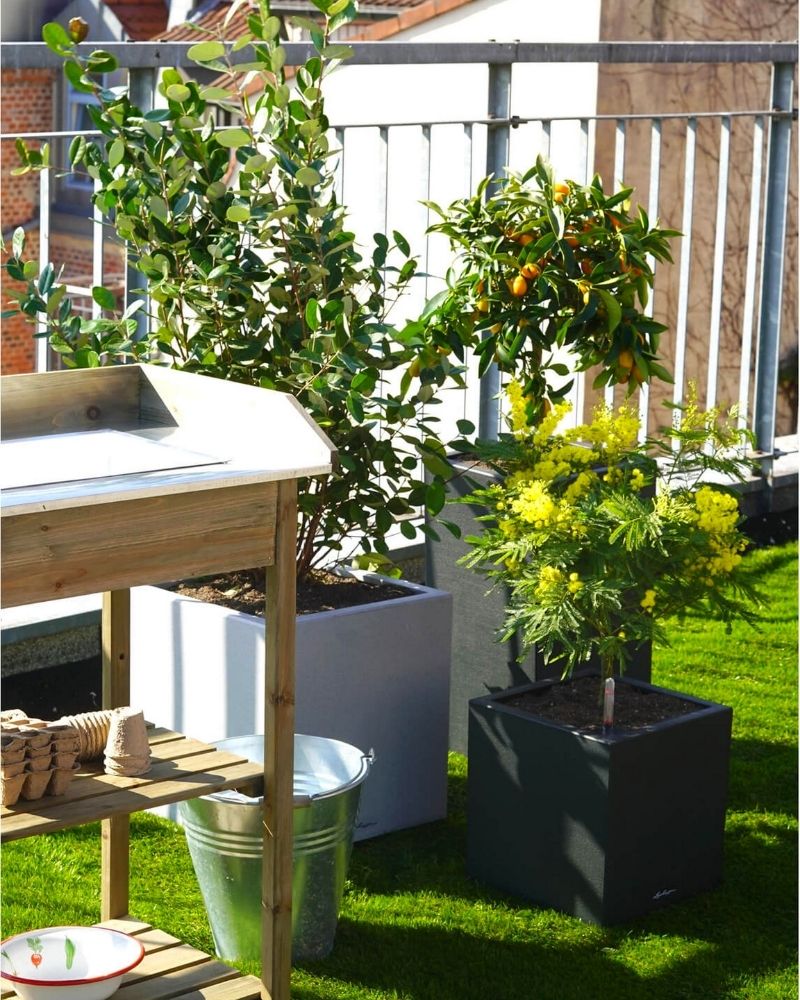 Gardening tips: The bigger the plant, the bigger its root system will be and the more water and space it needs.
The beautifully curved
CUBETO planting bowl
(below) has a generous planting area. You can create little herb gardens that not only fit on your balcony and terrace but also directly add flavour to your dishes.
And the practical all-rounder
CANTO Stone
(left) works as a large cube and a pillar to give enough space to all plants with a large root ball.
Your crop plants are fed the same way nature does it and the pot's removable base screw protects against water build-up in heavy rain.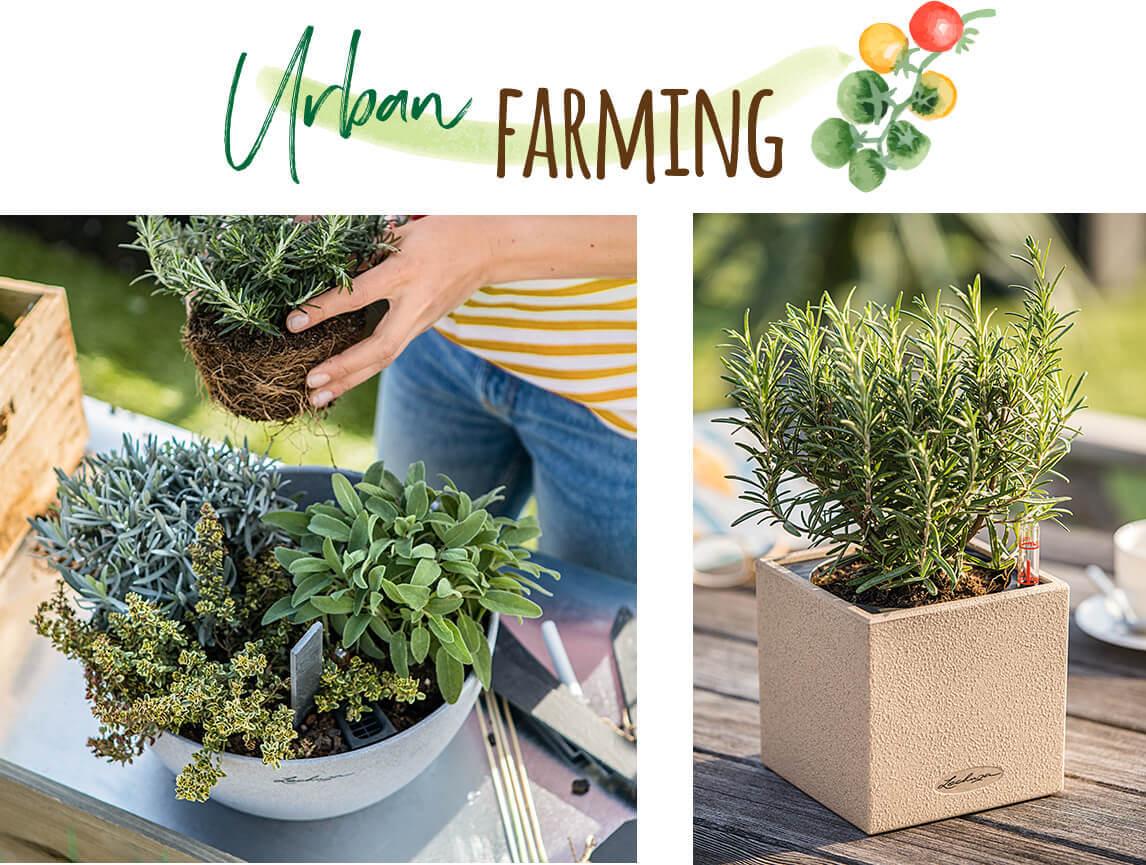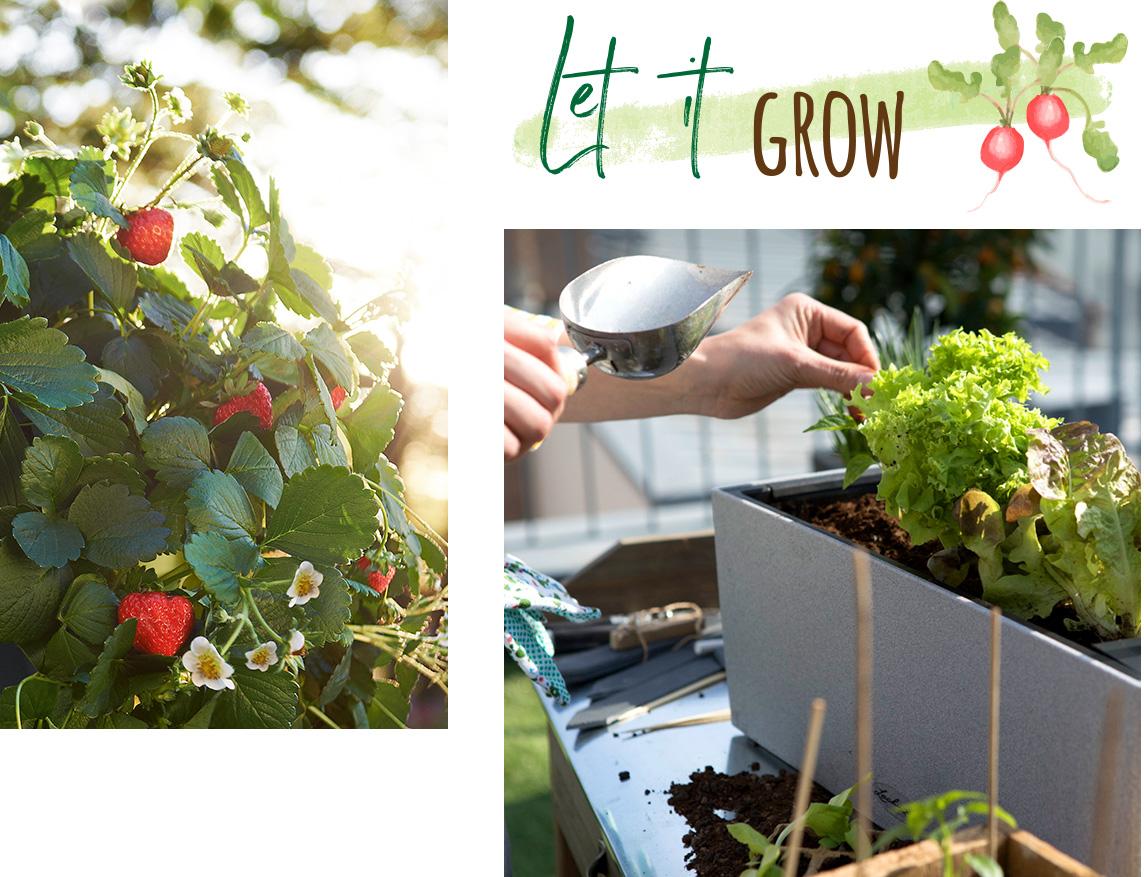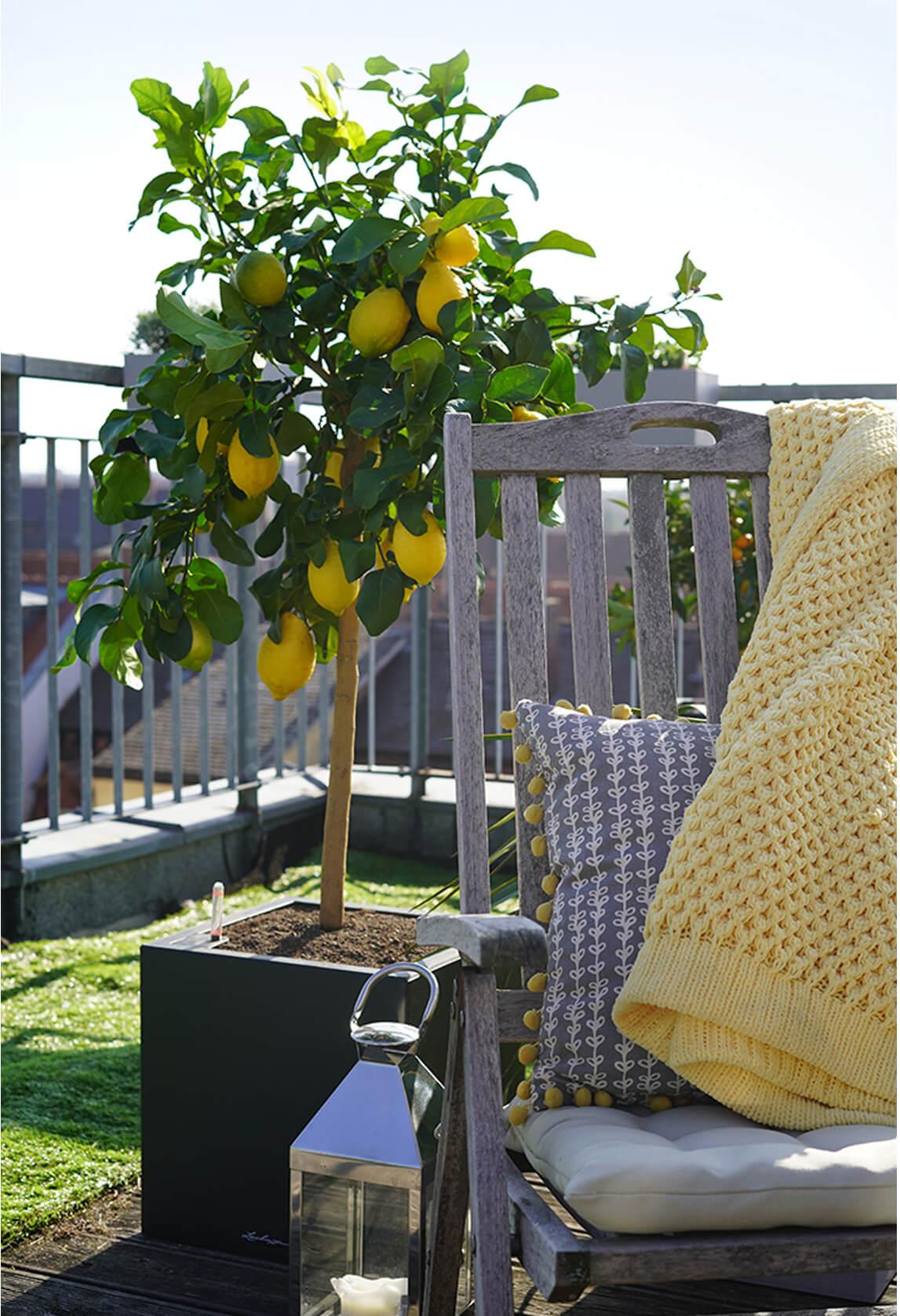 What grows on a balcony or terrace?
Naturally, the most important question when you start your urban garden is what you can plant. Plucking lettuce or rocket are also perfect for beginners and last a whole summer: if you only harvest the outer leaves, they keep growing back again and again.

Popular mini berry vines or small citrus trees transform any area into a relaxing green space in their stunning stone finish pots.

Even vegetables like tomatoes, cucumbers, peppers and zucchini are perfect for planting in containers. Regularly adding fertilisers speeds up the growth process and produce higher yields.